Za toto naštěstí platit nemusím – to jsem si naložil sýr dle vlastní chuti a teď tím obšťastňuji návštěvy a sebe samého.
Ale shodou okolností se to hezky sešlo, že mi přišel účet na nájemné na další měsíc: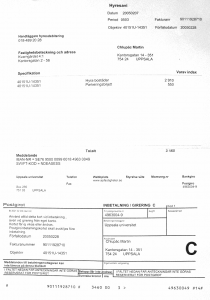 A současně s tím dorazil účet mé kamarádce na zaplacení zbytku pokuty, kterou jsme utržili během letních toulek po Norsku.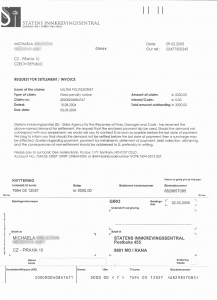 Podoba je neuvěřitelná:o) V druhém případě si prosím povšimněte celkové sumy… doufám, že už nikdy nedostanu pokutu skoro 20.000 Kč!