The International Gasque
Menu
Entrée: Roll of smoked salmon filled with a trout roe crème fraîche
Main Course: Fillet of chicken with Parma ham and a balsamic sauce
Dessert: Lingonberry meringue with chocolate sauce
Program
Speakers
Daniel Svensson-Rothes (President of International Committee)
Christina Bäckman (International Officer of the Uppsala Student Union)
Erik Hjort (Vice President of the Uppsala Student Union)
Evelina Danielsson (Curator Curatorum)
Entertainment
VGMK – Västgöta nation's male choir
V-Dala Spelmanslag – Traditional Swedish music performed by musicians from Västmanlands-Dala nation
Bylo to mimořádně formální. Začátek v půl šesté, konec po jedenácté. Pět hodin sezení na jedné židli by utahalo i vola. Švédským receptem na zábavu je zpěv a tak se zpívalo co deset minut. Aby to náhodou nebylo úplně tuhý, byli pozváni i školení umělci – pro změnu mužský pěvecký sbor. Lepší obrázek si můžete udělat z přiložených videí. Když se zrovna nezpívalo – někdo pronášel řeč. Kdyby to celé mělo dvě hodiny a ne pět, byla by to i docela sranda, ale takhle se to změnilo v trápení nevinných. Nedostatek alkoholu demoralizoval posádku a setrvání v daných pozicích byl vynuceno uzavřením všech barů po dobu, kdy byl naplánován Gasgue. SYSTÉM je základem všeho v této zemi.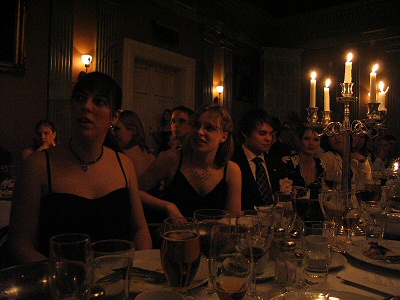 The New Bonnie.wmv (1,3 MB)
V-Dala sbor.wmv (3,1 MB)
Pro ty co jsou líní cokoli stahovat: na konci příspěvku jsou vložena obě videa ještě jednou – přímo do stránky, takže pokud to váš prohlížeč umí, stačí stisknout jenom "Play".
Následující "After party" byl jeden z opravdu hrůznych zážitků, jež mě potkali ve Švédsku. Nikdy bych neřekl, že skutečně poznám lidi, kteří mají rádi Britney a spol.! Odešel jsem po půl hodině.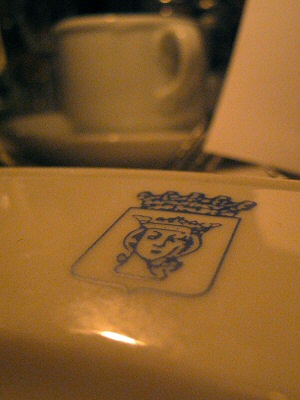 Celé se to konalo ve Stockholm's nation, což je vyhlášená snobárna. Na druhou stranu je to jediný nation, který funguje jako skutečná firma a poskytuje kvalitní catering apod.

The New Bonnie

VGMK – Västgöta nation's male choir

No comments yet.
Sorry, the comment form is closed at this time.