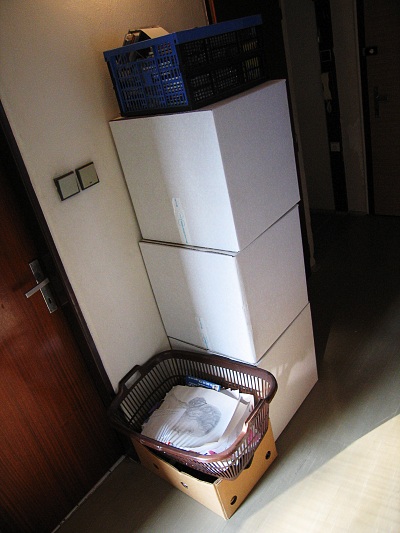 Budiž toto varováním pro ostatní.
One million Swedes cannot be wrong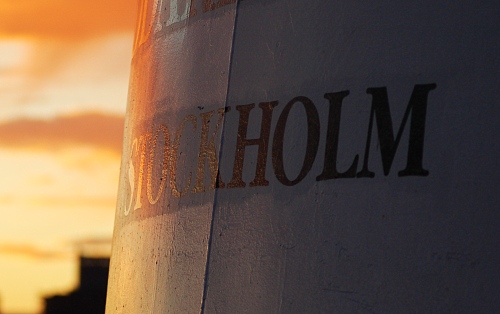 Once upon a time (… two years ago) I fell in love with Stockholm. It reminded me of Prague – my home town – but with special atmosphere of sea and islands. I lived and studied in Uppsala by that time so Stockholm was also connected with a day off and nice weather. (One doesn't make trips when the weather is bad, right?:) Because last two years were quite busy and I haven't had time to return to Sweden until now I was wondering if the Stockholm is still "of gold".
Up-saaAAAaaaa-la
Everything started last Friday in good old Uppsala when I went to the Norrlands Nation where a special "Irish party" was organized by the nation's sports club. Well, nothing has changed about the Swedish dining habits – weird food, a lot of singing… and of course – clean and close everything as soon as at 10 pm. BUT! that was just a "first course", we moved then to the topmost floor of the building where other people from other clubs had already started a "piece de résistance". Good music, nice people (Swedes only!) – where the heck were we going to two years ago when something like this was just few floors above our heads? Btw. the snus is not that bad… if you like feeling dizzy.
Anyway, when we got home to Åsa's tiny tiny flat it was already 3.30am which was apparently the best time for having a little "fika". I don't have to explain in detail that the next morning was tough.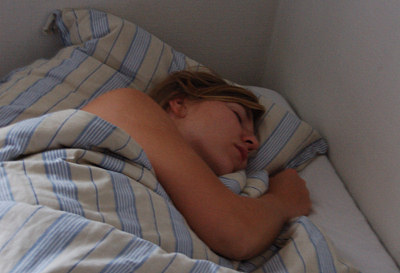 Saturday morning was cloudy, drizzly and surprisingly warm. I left Åsa sleeping and went to Stockholm by train. "Märsta, nästa Märsta" – how could I forget this train announcement accompanied by typical smell of braking train. When "Nästa Knivsta" ("next station Knife-town") comes, one can be sure that Stockholm is close. Actually it seems that there is some kind of "nästa knivsta-syndromet" (Sara, Uppsalamedicin.se)
The weather in Stockholm was even worse than in Uppsala so I was just wandering through some unknown quarters having a coffee or kladdkaka every ten minutes hiding from the rain. I returned to Uppsala a bit moody.
Let's skip next few ours and let's walk directly to the Flogsta (through Ekeby) just about 6pm. Johan och Andrea invited me for dinner and it was nice as they are nice people. Thank you guys! Hopefully we'll meet next spring in Prague.
Returning by bus to the center of town about midnight I met the Sweden as I remembered it: drunk girls dressed like whores, queues in front of clubs and nations, police hunting cyclists without lights…
Stockholm of Gold
Sunday, Sunday – yes, yes wonderful indian summer is here. Sky is deep blue, temperature is high and lekande vind goes with us to Stockholm. I say with us because Åsa joined me for today. Nothing more to say – just a perfect day!
Our plan was to… ehm… ush… to do nothing – just to take a nice walk around the city, talk a lot and little bit of photographing with a little hope that the truth of Stockholm of gold would be revealed eventually.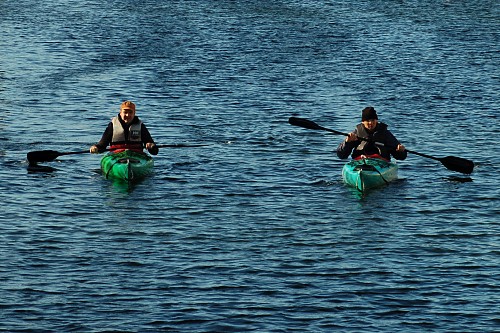 There was actually one thing on the agenda. Few months ago I got an e-mail from Jiří Pallas who had some comments on my post about Czech debt and Swedish economic model. We decided to have a fika once I get to Sweden and it happened on Sunday. Thank you Jiří!
One note in the end: this woman is still feeding birds in Uppsala everyday: