Sice se může zdát, že se tu pořád jenom bavím, ale ve skutečnosti nevím kam dřív skočit.
Výsledky tomu bohužel tak úplně neodpovídají. Náš cvičící Jim, pravověrnými Švédy vždy oslovován s "j" na začátku, a námi přezdívaný "Jimbo", asi neví co je to statistika a o Gaussově křivce nejspíš nikdy neslyšel, protože ta jasně říká, že takto hodnocení všech studentů kursu vypadat nemá…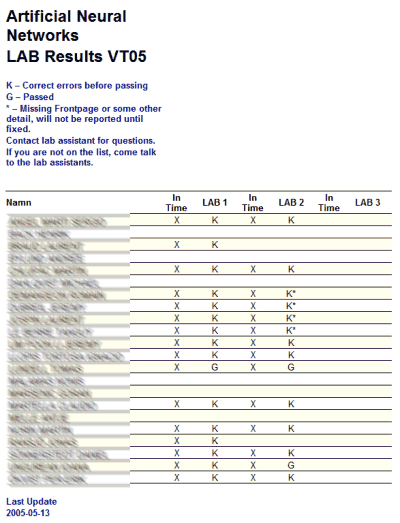 No comments yet.
Sorry, the comment form is closed at this time.