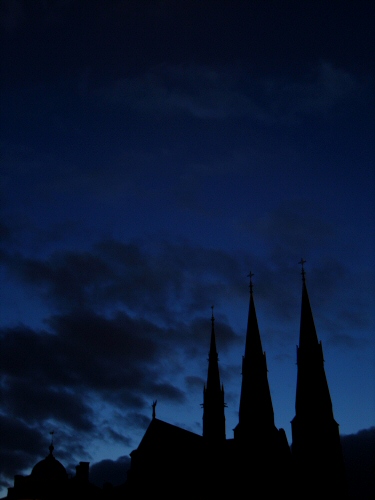 Comments
dupe 2005-01-31 / 4.39 pm

Je to strasidelny, takovy Drakulov :-) Jinak pekny, takovy tajemny.

Marvin 2005-01-31 / 9.32 pm

Tajemny hrad v Karpatech :)
Mel bych jednu prosbu, neslo by zmensit pocet prispevku na hlavni strance? Ted je to kilometr dlouhe, navic na gprs se to nechutne dlouho natahuje.

malyfred 2005-01-31 / 10.47 pm

>Marvin Vsichni by jenom zkracovali! Ale dobraaa, dobraaaa – zkraceno o 40%. Ja jsem vetsi fanousek rolovani nez klikani, proto taky zverejnuju cele prispevky na titulni strane, protoze me nebavi klikat kdyz si chci neco precist cele.

Marvin 2005-01-31 / 11.20 pm

Diiiky! :)

Johan 2005-02-08 / 12.16 am

I nice that you have visit my home town Lund….

Cool

malyfred 2005-02-08 / 1.09 am

…..eh it's Uppsala:o), but Lund is nice as well.
Sorry, the comment form is closed at this time.