Úplně jsem zapomněl na akci co proběhla asi před týdnem. Takže stručně: Ben & spol. připravili bojovku.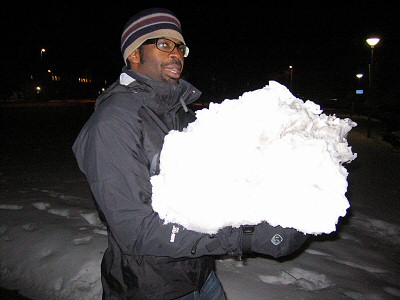 Stavět sněhuláka z naprosto nevhodného sněhu byla pěkná pakárna.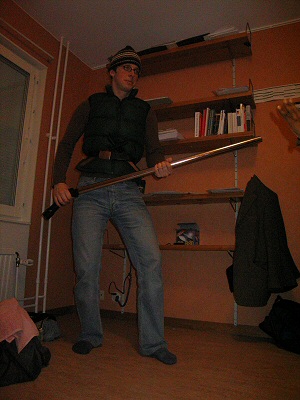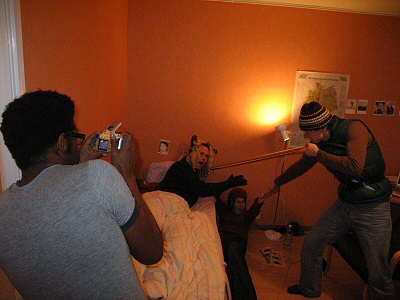 Nafocení vlastní verze Červené Karkulky se zvrtlo v děsivé umělecké orgie.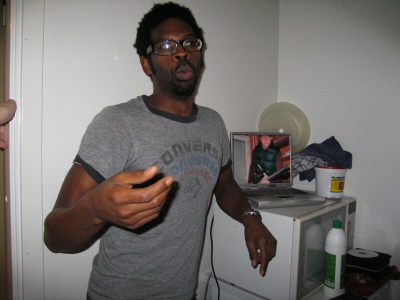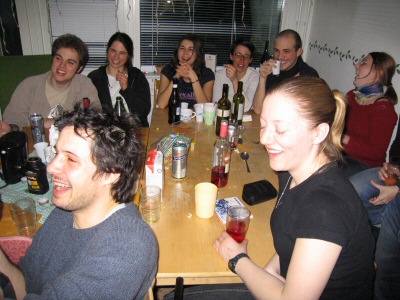 Karkulku pak Will odvyprávěl s velkým citem pro krvavý detail, takže nikdo nemůže být překvapen, že náš tým – Filmjölk – s přehledem v celkovém hodnocení vyhrál!
Samozřejmě byly i nějaké "klasické" lesní úkoly, kdy se někam šplhalo, hledaly se mobilní telefony v závějích, posílaly se tajné zprávy a buhví co ještě…
Celé to vtipně končilo nálezem igelitky plné ingrediencí na přípravu vlastní večeře. Aspoň se tady člověk nenudí.
No comments yet.
Sorry, the comment form is closed at this time.