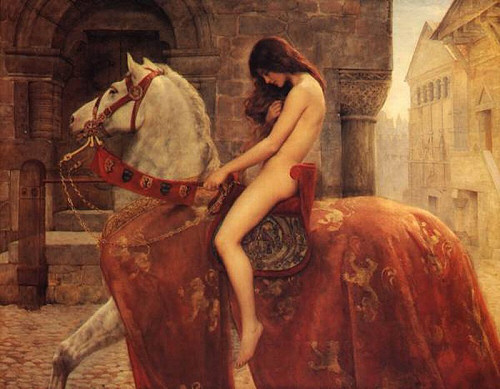 I have discovered Pre-Raphaelites during my summer studies in London many years ago. But since that time I really love their kitschy but sometimes surprising paintings.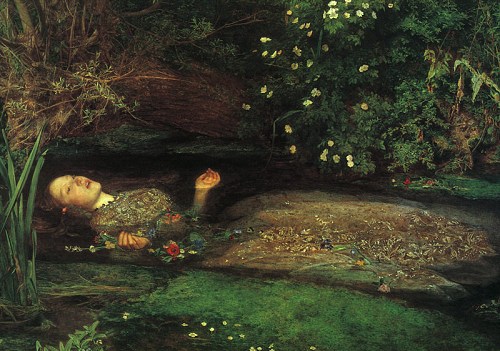 And all this just because of cover page of Oscar Wild's De Profundis where was used detail from Rossetti's Beata Beatrix.
"For us there is only one season, the season of sorrow."
(Oscar Wild, De Profundis)
But in this case it is a sorrow of a very strange kind. You do not cry – you have just very sad smile on your face as you feel that you have lost something in your life but it was so nice that you cannot cry anymore. You can just wait patiently…
Artmuseum.cz (česky, czech)
Links to Pre-Raphaelite web-sites
WebMuseum
Wikipedia
Victorian Web
define: kitsch – just for Katie:o)
Comments
tofu007 2005-05-23 / 6.26 am

Ten druhý obrázek mě připomněl videoklip a píseň N. Cave a K. Minoque, kde ona leží ve vodě s červenými řůžemi ….teď si nevzpomenu na název, ale v hlavě se mě ta baladycká píseň zníííí.

malyfred 2005-05-23 / 10.28 am

Nick Cave – Where the Wild Roses Grow

tofu007 2005-05-23 / 6.32 pm

Joo to je ono slyším to …Wild Roses ;o)

Aristotle 2005-05-27 / 10.03 pm

Very splendid stuff really. I think I remember reading another post about pre-Rephaelites on an odd sort of Craig's List Review site. I am trying to find the link.

Jackob 2006-12-09 / 5.37 am

I love looking at ekphrasis between the paintings and poems. The first painting shows a very raw side of this style and it is very interesting to wonder at.

tara 2008-12-01 / 6.08 pm

did you refer to the paintings as 'kitschy' ? That…surprises me

rocky gadelha 2008-12-12 / 4.50 am

Love pre-raphaelites. I wish art could remain so pure. It's the highest period in the History of Art. Rocky from Brazil

Jaimie 2009-03-17 / 12.17 pm

Hi,
Thanks for sharing the pictures.
Big fan of the Pre-Raphaelites, but not sure their work could be accurately described as 'kitsch'? I think that may be a malapropism?! I would be interested to hear your thoughts.
Just my opinion.
Jaimie :)

issam 2009-05-19 / 12.06 pm

i lavish these paintaings a lot which throw into ecstacies,inviting me into that good universe next door,to use EECUMMING words.

B. T. 2009-06-25 / 6.56 pm

What is your opinion of Symbolism in general? I think it´s not so far from British Pre-Raphaelite Art.

Trevor Jackobson 2009-07-26 / 12.53 pm

You said there one very good thing: Pre-Rafaelites were kitsch!

I remember first seeing their paintings on postcards, so I thought that was same commissioned overly sentimental artwork just for postcards. They are just one level up from that painting of a Gypsy toddler, crying and urinating at the same time.

Since I heard that they are actually a big deal, I had to keep my mouth shut ;-)

kate 2009-11-01 / 8.37 am

Their work was inspirational and beautiful-it also, for the uneducated lead into other realms-with sub texts and meanings- but only those who researched first and commentated later would understand.Thank you.

Agata 2010-01-10 / 12.43 am

I love those paintings, too. I heard at school that they are kitschy but I don't mind… I only know that my heart beats stronger when I have a chance to see them:)
Sorry, the comment form is closed at this time.