Ladies and gentlemen. Let me introduce to you – Antony and the Johnsons!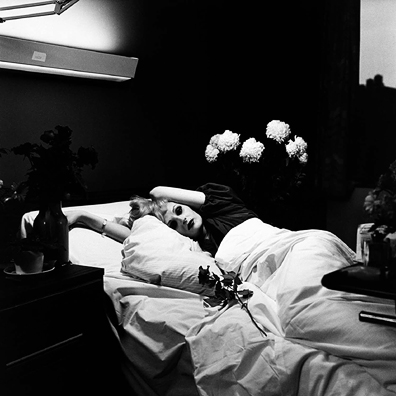 and the mysteries of love
come clear…
Credits go to: Antony and the Johnsons and Adam Shecter
Comments
Pablo 2005-08-12 / 11.39 pm

This song is pure emotion, a sharp feeling that goes through my heart to become a ray of light.
The video makes me think of a certain loneliness, a sad hapiness of those who know they are a world apart, a calm of those who have enough with each other, of those who just love one another as if they had wings to fly over the clouds of mystery and the unexpected.

Antony and the Johnsons win Mercury | skriker 2005-09-17 / 9.46 pm

[…] C'mon Antony! I knew that you are special 4 months ago! […]

beto 2005-10-22 / 4.12 am

very gooddddddedddddddddd

jean-pierre 2009-01-19 / 12.29 pm

i love you very much and I am very proud to be the first in the family (I am 75) to have discover you 2 years ago after my wife found one article about you in a magazine.
I have 3 children and between them a son with similitude as you he is an amateur dj.
your last interview for France Inter is amazing and it seems nobody said the things you mention before you .
Sorry, the comment form is closed at this time.