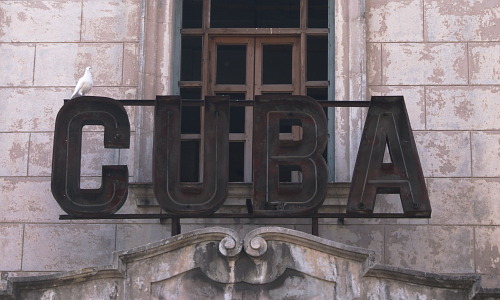 Jsou věci, které se člověk dozví jen tak mimochodem, akceptuje je bez ptaní a pak se sám sobě směje.
Když jsme přilétali na Kubu, bylo plánováno dosednutí letadla na letištní plochu chvilku po 23.00 místního času. Palubní počítač ukazoval 22.00 a tak se zvídavější cestující ptali letušky, kolik je tedy opravdu hodin. "Tady nic nefunguje, ani ty hodiny… je 23.00″, byla trochu zneklidňující odpověď naprdnuté letušky. Ještě, že už jsme přistáli.
Když nás ráno budila ranní rozcvička kubánských školáků v 7.00, bylo mi jich líto. Z komunismu si toho moc nepamatuji, ale takhle krutý režim jsme my nemívali.
Po pár dnech se chystáme odjet z Havany do Trinidadu autobusem. Odjezd je ve 13.00, ale nějak se nám poštěstilo dorazit na nádraží už kolem dvanácté. Chlapík za šaltrem se usmívá a hned nabízí, že nás rovnou odvede k autobusu. Jaké je to překvapení, když na hodinách v autobuse svítí 13.00.
V letadlech Iberie nic nefunguje… ani ty hodiny. Tři dny jsme žili o hodinu jinak než svět kolem nás a ani nám to nepřišlo, to víte, dovolená.
Za týden nám Iberia posunula čas odletu – o hodinu – i když se možná jen přizpůsobili realitě. To se už nedozvíme, protože jsme ten den stejně neodletěli.